Local children's TV show debuts on Amazon June 15; LIVE premier of the show and meet and greet with the cast May 27
Saratoga Springs, NY (May 17, 2018) – Fairy tales really DO come true. At least it feels that way for the cast and crew of "The Adventures of Snow White and Rose Red", a locally filmed and produced children's television show that will debut June 15 on Amazon Prime.
"This might sound silly but this is a happy ending for our entire team. We can't wait for our show to be available for watching on Amazon Prime," said Nicole Coady, creator of the show's concept. The show is produced by Trident Fantasy Films, founded by Katie Spass, Andrew Balog and Coady located in Ballston Spa, NY. She continues, "It has been a dream of mine to create a show that parents feel comfortable allowing their children to watch – a show based on the classic fairy tales that I grew up with."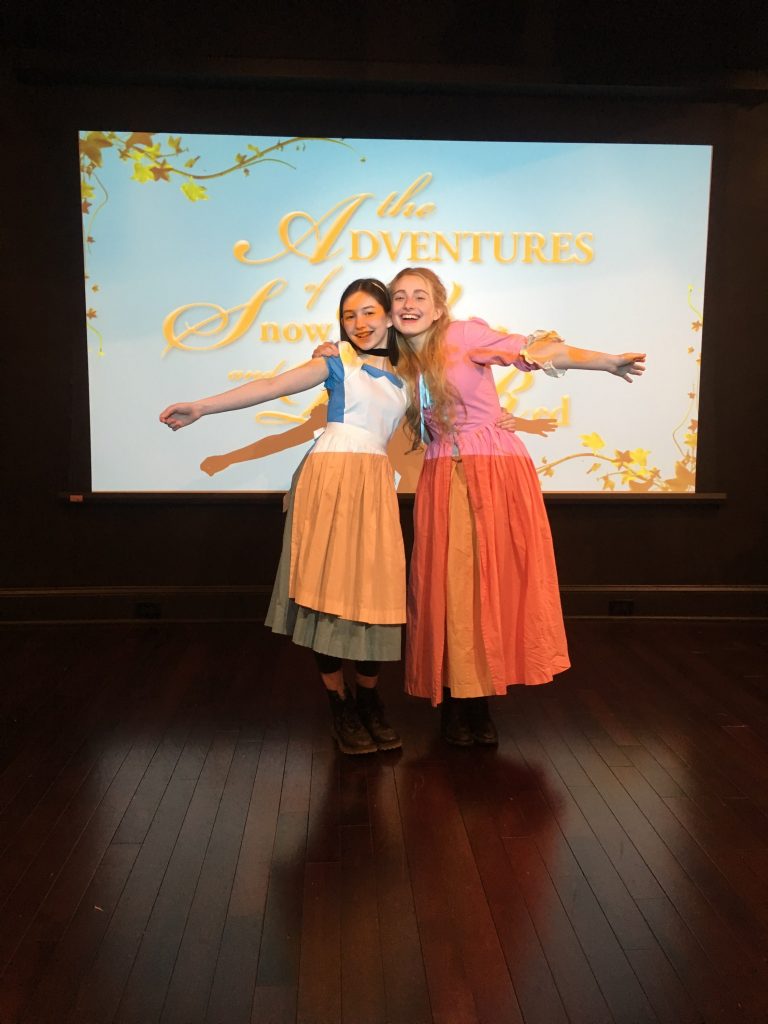 The project has received tremendous support from the community. Most of the cast is local and scenes were filmed right here in the Capital Region, with many of the locations in Saratoga Springs. "The outpouring of community support has been amazing," said Coady. "We wanted to create a local event that would allow everyone here to get a sneak peek of the show."
On Sunday, May 27 the show will premiere at Bow Tie Cinemas in Saratoga. At this red carpet event families will get to meet the stars of the show, including Snow White and Rose Red, played by local sisters Callista and Demetra Zorbas. The event starts at 10:30 am and includes a screening of the TV show too!
A trailer for the show is already available for viewing on Amazon. Children are encouraged to come dressed as their favorite fairy tale character. This is a magical event that you and your family won't want to miss. Tickets are can be purchased on Eventbrite (children – $9; adults – $13)
The event is presented by local distribution company Balog Digital.